Indoor Air Quality for your New Jersey or Pennsylvania home
When it comes to indoor air quality, Gold Medal provides the latest and greatest solutions to ensure your family's health and comfort.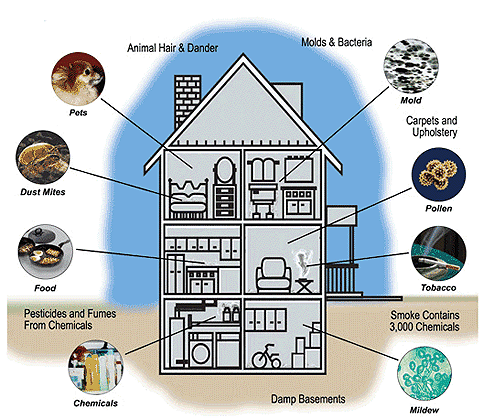 Many customers experience allergies and breathing problems inside their home because of bad air quality. Without proper ventilation and filtration, many unwanted particles can get into your home and cause health problems. Also, some homes become too dry or too humid during certain seasons. Proper air filtration will also eliminate unwanted odors in your home. Gold Medal Service can provide you with affordable solutions that will let you achieve your ideal comfort settings in your home while allowing you and your family to breathe easier.
A few of the Indoor Air Quality products Gold Medal offers include:
HEPA Filters
UV Germicidal Lights
Lennox PureAir Air Purification system
Media Filters
Whole-Home Dehumidifiers
Whole-Home Humidifiers
Bypass Humidifiers
If you do not see a service you are interested in please call, we will gladly answer any questions or offer support in finding the right person.
Have an emergency? We can handle it! 24/7/365 service at no extra cost to you! That's why customers turn to us when in need for any of these services.

TIP: Fans are a great way to keep the air in your home circulating properly – the more there are, the better your air quality is going to be. At the minimum, you should have one bladed fan in your living room and in each bedroom as well as an exhaust fan in each bathroom and in your kitchen (over your stove). Check your air filters to see if your fans are doing their job. If you don't have an adequate number of fans in your home or if the ones you do have need to be replaced, call us today for a consultation.

CALL 877.287.8282 | 24/7 GOLD MEDAL SERVICE