Home heating repairs and heating system service for your New Jersey or Pennsylvania home
Gold Medal Service fixes all heating problems – gas furnaces, heat pumps, boilers, and more. We are New Jersey and Pennsylvania area home heating experts.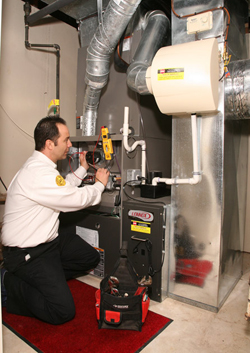 The last thing anyone wants to deal with on a cold winter day is a heating breakdown.
Gold Medal expert technicians are experienced on all systems, whether you have a gas furnace, heat pump, or boiler to get your heating system up and running quickly.
We also specialize in heating system maintenance and heating tune-ups so you can prevent breakdowns, extend the life of your heating system, and save money on your heating bills by keeping your system running efficiently.
We service all makes and models of heating systems - Lennox, Carrier, Trane, Heil, Weil McLain, Bryant, Burnham, Amana, Goodman, Coleman, Rheem, and more.
Our heating services include:
Air filters – electronic
Air flow – measure and balancing
Baseboard heating
Belts – check
Blower components – clean and adjust
Blower door testing
Boilers
Burner assembly – clean and adjust
Burners
Carbon Monoxide testing
Chimneys
Code Compliance
Condensate drains – clean
Dampers
Duct cleaning
Duct sanitizing and fragrance
Ductwork
Electric motor service
Electrical connection inspection
Electronic air cleaners
Energy Efficiency Analysis
Equipment installation and comfort specialists
Evaporator coil cleaning
Expansion tanks
Seasonal tune-ups
Fans
Filter maintenance program
Indoor Air Quality
Humidifiers
Air purification systems
UV lights
Thermostats repaired/replaced
Video camera inspection of all HVAC systems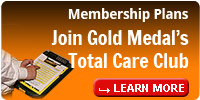 If you do not see a service you are interested in please call, we will gladly answer any questions or offer support in finding the right person.
Have an emergency? We can handle it! 24/7/365 service at no extra cost to you! That's why customers turn to us when in need for any of these services.

TIP: Snuggle up and turn down your thermostat before heading to bed. Even a slight reduction in temperature for an extended period of 5 to 8 hours as you sleep can dramatically affect how much fuel your system consumes and how much your monthly utility bill amounts to. Gold Medal Service can tell you how much you should be turning down your heat at night according to how big your home and household is. Call us today for a reduction estimate!

CALL 877.287.8282 | 24/7 GOLD MEDAL SERVICE