Interested in updating your kitchen, bathroom, or basement? Gold Medal is #1 for New Jersey and Pennsylvania remodeling and renovating.
One of the most noticeable ways of revamping your home is by remodeling.
Bathroom remodeling can really intensify the worth of your home. We spend a great deal of time coming up with a look that suits your bathroom needs; whirlpool installations, digital shower massage systems, low flush toilets or any other plumbing fixtures.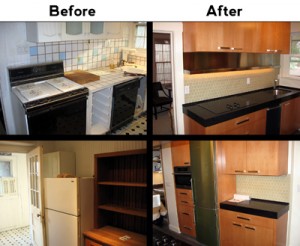 Kitchen remodeling can really change the look and feel of your home. The kitchen is often a gathering space, somewhere where we gather together rehash details of our day – basically where we spend a great deal of time with our loved ones. Every day, Gold Medal delivers the highest quality kitchen remodeling service to homeowners in New Jersey and Pennsylvania.
Our technicians have top notch backgrounds and extensive experience in remodeling your home. Gold Medal is the name customers think of first.
Our work speaks for itself and we provide the solutions to bring your home back to life:
Bathroom/ Kitchen fixture and appliance installation
Bathroom/Kitchen electrical lighting, wiring, and outlet placement
Tile/sheetrock work
Ground fault protected circuitry
Move, repair, replace install drain and water lines
Move air ducts/exhaust fans
3 years parts and labor warranty on most repairs.
The majority of remodels require permits to be issued prior to work being done.
Getting permits and dealing with your local government can be time consuming, that's why at Gold Medal we do the work for you! No waiting for permits, no waiting for a returned phone call, we do all of that for you – we even take care of setting up the inspection with your township .
Sit back and relax, you'll be bathing in your new room in no time!
Don't forget to check out our gallery to see some of our outstanding remodeling work!
If you do not see a service you are interested in please call, we will gladly answer any questions or offer support in finding the right person.
Have an emergency? We can handle it! 24/7/365 service at no extra cost to you! That's why customers turn to us when in need for any of these services.

TIP: Remodeling a home is a messy, time consuming procedure. It is always a good idea to replace your air filters after you're done with your remodel and even during, depending on how extensive the work you're doing is. We have seen drywall dust damage HVAC systems. The air in your home needs to circulate really well when you're in the process of remodeling. If you haven't considered doing anything with your air filters and you're in the middle of a remodel, call Gold Medal Service today!

CALL 877.287.8282 | 24/7 GOLD MEDAL SERVICE