If you live in or around the Trenton NJ area, check out our cooling services that can meet all your cooling maintenance, repair, and replacement needs. During the heat of summer, a properly functioning cooling unit can add so much to your home: cooling, dehumidifying, and filtering the air to maximize your comfort. We offer seasonal tune-ups to get your system functioning optimally, as well as repair services for systems that have either broken down or become sluggish. In addition, if you decide your system is just too inefficient or outdated, we can help you select the best replacement system for your home and make sure it's correctly installed.
Your Best Cooling Options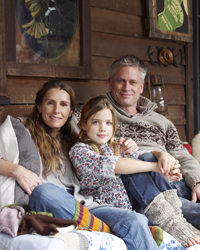 Depending on the size of your home, the current air conditioning system you have installed, and a number of other factors, you most likely have a couple of cooling options to choose from.
Central air cooling systems: These systems work much like your heating system, cooling the air within the unit and then forcing it through your ductwork into the home. They tend to be more efficient than single room air conditioners but may not be your best choice if you don't already have ductwork installed.
Ventilation systems: In many cases, ventilation remains the least expensive and most energy efficient way to cool your home. We offer a variety of solutions, from ceiling fans and window fans to whole house fans that run through your ductwork.
Benefits of Upgrading Your Cooling System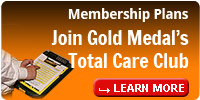 Not only will upgrading your cooling system to a more efficient model keep your home much cooler during those scorching summer months, but it also yields other significant benefits as well:
Monthly utility savings: Old cooling units are notoriously inefficient, using much more energy to cool your home than is necessary these days. When you combine this with leaky ductwork or other results of system age and deterioration, you can be spending much more each month on your utility bills that you have to. When choosing a new cooling system, efficiency should be a priority. Remember that for cooling units, their efficiency is measured by SEER (seasonal energy efficiency ratio). Essentially, the higher the SEER number, the more efficient the unit and the less energy it will require to operate each month. It's generally recommended that you invest in a system with a SEER rating of 16 or higher.
Lower maintenance costs: One of the most frustrating aspects of old cooling systems is their tendency to break down, usually at very inconvenient times such as right before an important event or in the middle of a heat wave. Newer models tend to be very reliable and rarely break down, requiring only minimal seasonal maintenance servicing to ensure that everything is in good working order.
Comfort and convenience: You will be amazed at how much more comfortable your home is once your new cooling system is installed. Even better, you will find that your new unit runs much quieter than your old one. Another major benefit of upgrading your cooling system is that a new system will be much safer overall in your home, as this will eliminate the leaks and other issues that can lead to carbon monoxide distribution in the home.